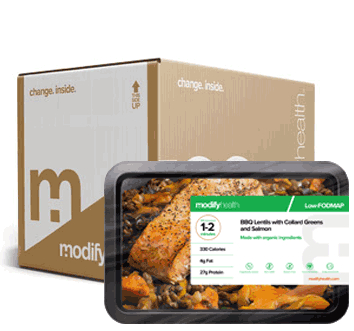 Following the Low FODMAP diet is difficult. It requires planning, research, and sacrifices. Fortunately, as the diet becomes more popular, companies have stepped in to make following the diet (and getting the wonderful benefits) much easier.
One such company is ModifyHealth. ModifyHealth delivers Monash University Low-FODMAP certified meals directly to your home. These aren't meal kits; they are fully cooked, fully assembled meals that warm up in about two minutes.
ModifyHealth has drastically improved dinner time at our house. In this post, I'll explain how it works, the benefits, and (keep scrolling) give you a coupon for $60 off.
How it Works
ModifyHealth sends meals to your door via overnight shipping once per week. When you set up your subscription, you choose how many meals and which meal types you want (breakfast, lunch and dinner.) Then you receive your shipment in a chilled package on Friday.
Some of the meals I've received so far are: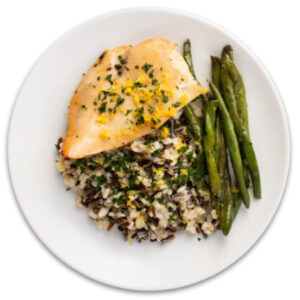 Herbed chicken with lemon and wild rice. I love this meal because it saves a lot of time (cooking wild rice is a chore).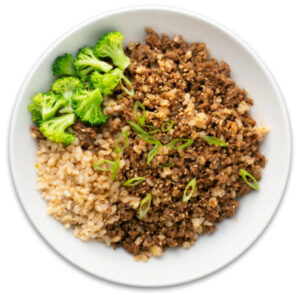 Beef teriyaki bowl. Low FODMAP beef teriyaki? Yes, please!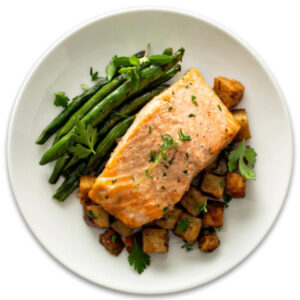 Paprika salmon with herb-roasted potatoes and green beans. I don't love fish, but the flavors in this dish are amazing. Now that I know which meals I like best, I select the meals I want delivered each week.
Each meal is individually packaged and is good for about two weeks, although I tend to eat mine within the first five days of receiving them. You just put them in the microwave for 90-120 seconds to warm them.
Benefits of ModifyHealth
ModifyHealth solves two big problems for me.
First, the Low FODMAP diet is extremely tough on my family. My wife understandably is frustrated by not being able to cook her favorite meals, or having to modify them to leave out high FODMAP items like onions and garlic. With ModifyHealth, she gets to cook the meals she wants to cook. I then plop my ModifyHealth meal in the microwave when she's almost done and we can enjoy dinner together again.
Second, figuring out what quantities of something are Low FODMAP is a constant challenge. Some foods are OK in limited quantities, but understanding how much you can consume requires a math degree. Especially when you combine ingredients for a meal. Sure, you might be under the serving size limit for corn, but when you add the ingredients together, are you still under the safe limit?
ModifyHealth's entire meals are certified Low FODMAP by Monash University, so I know they're safe to eat.
Discount Offer
I love ModifyHealth and I want to share it with you. The company was kind to share a discount code for $60 off when you start your deliveries ($20 off your first three shipments). If you use my code, I'll also get a small referral fee from ModifyHealth.
To save $60, go to ModifyHealth.com and use the coupon code IBSPAGE60 at checkout.
I'd love to get your feedback after you try it!